Partners
Regional

Asian Development Bank (ADB)
ADB was established in 1966 under the Agreement Establishing the Asian Development Bank (Charter), which is binding upon the member countries that are its shareholders. As of 31 December 2010, ADB had 67 members, of which 48 were drawn from Asia and the Pacific region. ADB is a strongly capitalized, multilateral development bank, dedicated to reducing poverty in Asia and the Pacific region through inclusive economic growth, environmentally sustainable growth, and regional integration. ADB is headquartered in Manila, Philippines and has offices worldwide including representative offices in North America (Washington, DC), Europe (Frankfurt), and Japan (Tokyo). ADB's staff as of 31 December 2010 totaled 2,833 from 59 of its 67 members.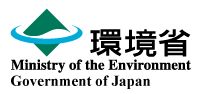 Ministry of the Environment, Government of Japan
The Ministry of the Environment of Japan (MOEJ) plays the central role in the government's policy for environmental conservation and human well-being. The scope of MOEJ's works extends from local to global environmental issues including biodiversity conservation and its sustainable use.
USAID Adapt Asia-Pacific (Climate Change Adaptation Project Preparation Facility for Asia and the Pacific) is an integrated knowledge transfer, capacity building and technical assistance program that links climate funding organizations with eligible Asia-Pacific countries and helps prepare projects that increase resilience to the negative impact of climate change.

Sub-regional and Thematic Nodes:
The sub-regional nodes and thematic nodes covering five sub-regions of the Asia-Pacific region implement APAN activities at the sub-regional level. The nodes are organisations mandated to work at the sub-regional level and function as nodal points for the Network's activities at the sub-regional level.