Peter King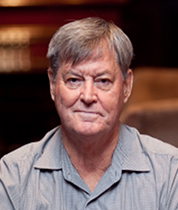 The 5th Exchange was raised by Dr. Peter King on 29 Aug 2014 to engage the APAN climate change adaptation community in Asia and the Pacific. The Exchange period lasted approximately two weeks (29 Aug – 13 Sep 2014).


Dr. Peter King is the Senior Policy Advisor at the Institute for Global Environmental Strategies (IGES) Regional Centre based in Bangkok, Thailand.
The 5th Exchange Series
Topic: Strengthening Country Systems to Access and Manage Climate Finance
E-Discussion period: 29.08.2014 - 13.09.2014
E-Discussion Launch Email
Posted on 29 August 2014
Peter King
Dear friends and colleagues,
Thank you for your very thoughtful contributions to last June's Exchange on bringing realistic adaptation financing into the NAP process. We received some really insightful responses, particularly from governments, that underlined the key challenges of implementing adaptation activities on-the-ground
In this latest Exchange, I hope to build upon our last discussion, but this time take a step further and focus specifically on countries – their systems and their capacities to access and handle climate change adaptation finance.
Some of you know that I wear quite a few hats these days. One of those hats includes serving as the Adaptation Project Preparation and Finance Team Leader for the USAID Adapt Asia-Pacific project. Our team is currently planning for our annual region-wide forum to be held – in collaboration with the United Nations Development Programme – on 15-16 September 2014 in Siem Reap, Cambodia.
Before the forum begins, I would like to hear thoughts and seek inputs from this community of practice on the forum's theme: Strengthening Country Systems to Access and Manage Climate Change Adaptation Financing in Asia and the Pacific. I would like us to specifically think about country systems, institutions and capacities in relation to financing critical adaptation needs.
To help guide our discussion, please consider the following questions:
How do you define the term 'country systems'? And how do you think strengthened 'country systems' can affect or improve the quality and delivery of aid, particularly for financing adaptation activities?
We heard a comment from the last Exchange that there is a global-level fixation to pool and disburse finance rather than to build capacities to use them. There is also an insufficient allocation of funding to build country capacities. So what else can be done considering what we already know? What then are the opportunities to strengthen 'country systems' that will benefit recipients and development partners?
Finally, considering that international climate funds (namely, the Green Climate Fund) will take longer than expected to mobilize, would strengthening country systems to access those funds still be beneficial or even necessary? If so, how?
I look forward to hearing your views.
Thank you.
Dr. Peter N. King
Team Leader
Adaptation Project Preparation and Finance
USAID Adapt Asia-Pacific
Senior Policy Advisor
Institute for Global Environmental Strategies (IGES)
Regional Centre
Bangkok, Thailand