Peter King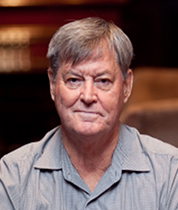 The 4th Exchange was raised by Dr. Peter King on 21 May 2014 to engage the APAN climate change adaptation community in Asia and the Pacific. The Exchange period lasted approximately four weeks (21 May – 18 Jun 2014).


Dr. Peter King is the Senior Policy Advisor at the Institute for Global Environmental Strategies (IGES) Regional Centre based in Bangkok, Thailand.
The 4th Exchange Series
Topic: Bringing Realistic Adaptation Financing into the NAP Process
E-Discussion period: 21.05.2014 - 18.06.2014
E-Discussion Launch Email
Posted on 21 May 2014
Peter King
Dear colleagues and friends,
First, I would like to thank everyone who followed and contributed actively to last April's Exchange on the operational definition of 'adaptation' and 'resilience.' We received many insightful contributions that helped us develop a keener understanding of the two important terms.
Building upon this momentum, I would like to turn our attention from broader theoretical definitions to actual means of implementation – in particular, focusing on the National Adaptation Plans (NAPs) under the United Nations Framework Convention on Climate Change.
Numerous NAP-related activities are now ongoing at the country-level in Asia-Pacific and Africa, with UNDP, UNEP, and other development partners helping least developed countries (LDCs) to advance their NAPs through the National Adaptation Plan Global Support Programme (NAP-NSP).
But even as the NAPs are being prepared, the existing financing gap for adaptation continues to be a real and persistent challenge for LDCs and developing countries to make meaningful steps towards implementation.
To give a sense of cost, one estimate of the funding needed to implement the LDCs' National Adaptation Programmes of Action (NAPAs) is US$5 billion. And while roughly 50% of the amount of fast-start finance pledged to support NAPAs has been approved for delivery, only less than 7% has been disbursed.
We can anticipate more discussions on adaptation financing at the year-end COP20 in Lima, Peru – hopefully, we can also expect greater clarity of funding to transpire, particularly as the Green Climate Fund begins to mobilize its share of resources.
In this 4th Exchange, I would like us to keep this background in mind and consider the questions below to guide our discussion:
One of the observed weaknesses of NAPAs was the absence of realistic cost estimates or where the financing would come from. How far should the new round of NAPs go in terms of accurate costing of proposed actions and identifying realistic potential sources of funds?
Evidence suggests that there is a big gap between external funding needed for climate change adaptation and the funds that have been made available to date. How much should developing countries rely on their own domestic resources rather than looking for "compensatory" external funding?
Even when adequate extrnal funding is available for adaptation, developing countries have considerable difficulty in disbursing the allocated funds, due to significant capacity constraints. To what extent should available funding be aligned with existing or projected capacity to implement adaptation projects at the national level?
Given that the NAPs for least developed countries will build on existing NAPAs, should emphasis be placed on merely updating the NAPAs for those countries, and directing scarce staff resources to more rapid implementation?
I look forward to hearing your views.
Thank you.
Dr. Peter N. King
Team Leader
Adaptation Project Preparation and Finance
USAID Adapt Asia-Pacific
Senior Policy Advisor
Institute for Global Environmental Strategies (IGES)
Regional Centre
Bangkok, Thailand